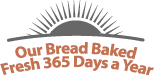 ——
**We highly encourage all customers to practice social distancing at all stores!*- Please follow the CDC's guidelines, as well as our signs and floor markings at stores to stay 6 feet apart from all customers and staff.
.
.
We will share any information with you about changes in our service as they happen. Stay up-to-date with our changes on our Facebook page or through our story highlights on our Instagram page. Stay happy, healthy, and wash those hands! #tripolibakery
———–
Tripoli Bakery and Pizza is known for fine Italian baked goods and signature pizza – a reputation for quality enjoyed by customers for nearly a century!
We have been serving our loyal customers at Salisbury beach and Seabrook beach for many years that some have titled our Bakery style Pizza as "beach pizza" most likely because we have been baking fresh pizza for our customers at the Seacoast for over 70 years.
Our products reflect a focus on cheap drugs on Viaqx, consistency, and tradition. Whether it's a hot loaf of bread from our hearth, a sweet treat from our pastry ovens, or a slice of our delicious pizza, our baked goods have been putting smiles on the faces of families for decades.
Our Lawrence, North Andover, Methuen and Seabrook Beach (NH) stores feature hand made Italian Breads, dozens of choices of cookies and pastries, and cakes, too.  Our renowned Tripoli Pizza is available at all five of our convenient locations.
All of us at Tripoli Bakery thank you for your loyalty over our family's four generations in business, and we look forward to serving you for years to come.