Tripoli Bakery has been a cornerstone business in Lawrence for nearly a century.  The bakery on Common Street has always been known for fresh breads and delicious Italian pastries.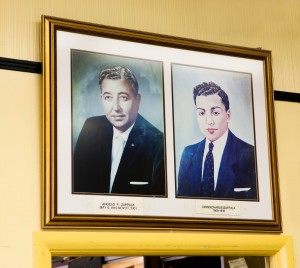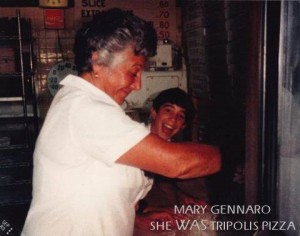 In 1944, the Zappala family decided to add to their offerings, and introduced pizza to the bakery.  In no time, the pizza business began to boom.
In 1945, Angelo Zappala and his family expanded and opened a small garage door style pizza stand at Salisbury Beach. Our signature thin crust pizza soon became popular with the large beach crowds. In 1946, Rosario Macarone "MAC" was hired to manage Tripoli Pizza of Salisbury working in conjunction with the Zappala sisters Mary, Grace, Josephine, and Connie. These Tripoli pioneers and their commitment to hard work and quality baked products laid the foundation for our future and set a standard that still is m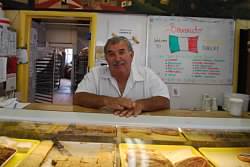 aintained today.
Lawrence remains the hub of our operation, but over the years, we've expanded to include locations in Salisbury, Seabrook (NH), North Andover and Methuen.  We are a fourth generation family business committed to quality and tradition.  Delicious bakery products and pizza combined with top notch customer service is the key to our success!